CGI Entertainment was formed around Christmas at the Glacier in 2002, with the intention of taking the Craft and Art business to a new level. The idea was to strive for the highest quality, yet affordable and enjoyable, unique shopping experiences, which the general public in Newfoundland and Labrador and beyond would anticipate visiting from year to year.
We hope to continue to produce memorable, quality events for many years to come!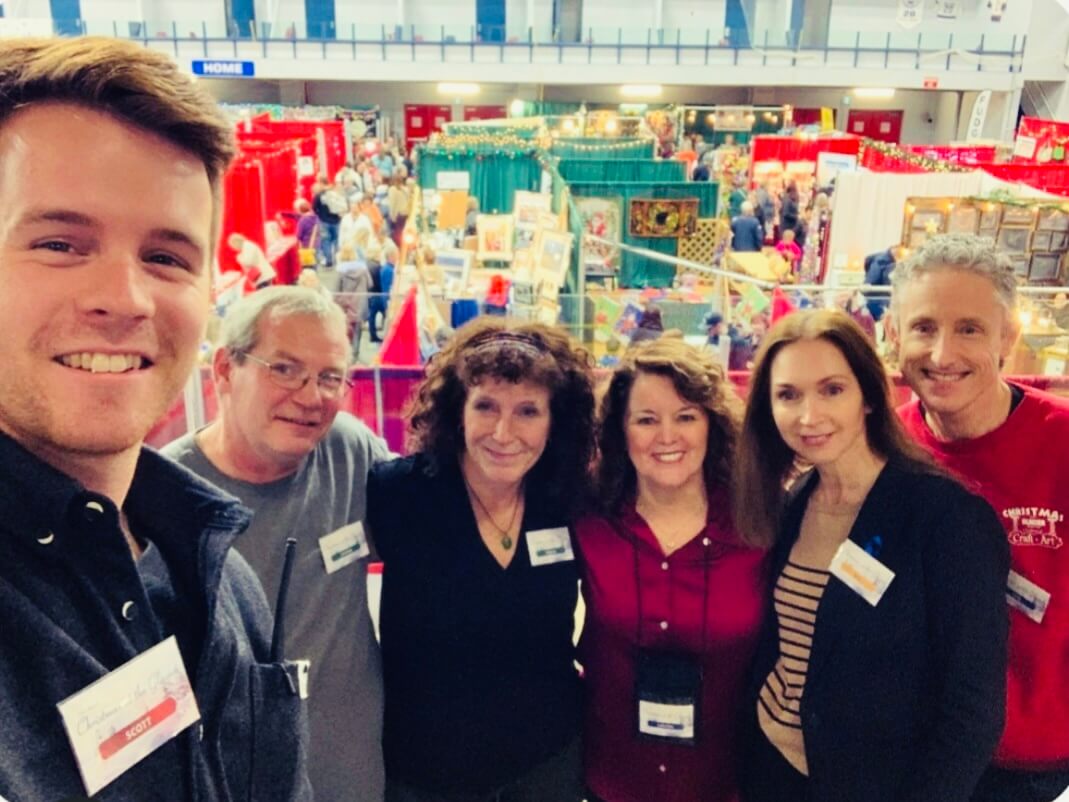 Left to right: Scott, Darrin, Karla, Sandra, Bev and Tom.

2024 Schedule
Wednesday, October 23, 2024: 5:00pm – 9:00pm
Thursday, October 24, 2024: 10:00am – 9:00pm
Friday, October 25, 2024: 10:00am – 9:00pm
Saturday, October 26, 2024: 10:00am – 9:00pm
Sunday, October 27, 2024: 10:00am – 5:00pm
Pricing
Regular Admission: $9.00 (includes 2nd visit on Thu and Fri 10am – 12pm, Saturday 6pm – 8pm and Sun 10am – 12pm).
Seniors (65+): $7 throughout the show.
Children: Children under 12 are admitted free and only when accompanied by an adult.
Additional Information: Visa, Mastercard and Interac sales transactions accepted by most vendors. An ATM machine is also available on site. During shows, please contact (709) 745-3761 for any issues.
Location
Glacier Arena
45 Olympic Drive, Mount Pearl
New
Artist Deborah Doyle
Casablanca Bakery
Drawing Handz
Historic Sites Association
Mywa Designs and Ultimate Style
The Sugar Spider
Returning
Dogs Dig em Bones
Downhome Crafts Mary O'Connell
Luc Morin
Moose Creek Co.
Music Plus
Once a Tree
Ornamental Christmas
Saltwater Crafty Corner
Sheila's Crafts
Star Gifts
The Wreathmaker
Uniqueness Studio
Yarns & Journeys (formerly Material Girl Scarves)